mAIL & MESSAGE SERVICE
The first point of contact for individuals arriving at the centre, individuals have access to a telephone, computer, fax machine and receive support with regional housing applications. We receive and accept mail and messages for individuals who do not have access to a telephone and/ or do not feel secure having mail delivered to their place of residence.
Trusteeship Program
This program assists individuals with effective budgeting; ensuring rent and bills are paid directly to the landlord and service provider to prevent eviction.
ID Clinic
Provided by Community Care of St. Catharines and Thorold; this program assists with applications for new & replacement Birth Certificates and provides support with applications for Citizen Certificates, records of Landing, Canadian Marriage Certificates (to get SIN card), delayed statement of Birth, etc. The ID Clinic files/pays applications for clients, provides safe storage of ID, while providing individual support.
Utility Services
This program provides distribution of funding acquired through various Energy Assistance Programs. As well as liaising with utility providers to ensure utilities, including lights and heat, is maintained. For utility assistance please call 905.788.0744 x.221.
OESP
This government program assists low-income households by receiving a credit on their electricity bill. The amount of the credit will depend on the number of people who live in the house along with combined household income. To sign up for OESP please call 905.788.0744 x.221.
You MUST bring the following documents to your appointment for everyone in your household:
Proof of Income (including Child Tax Benefit)
30 Day Bank Statement from Day of Appointment
Rent/Mortgage Receipt + Property Taxes
Gas/Hydro/Water/Phone Bills
Disconnection notice
Identification for all individuals in the household
Christmas Support Program
We provide grocery vouchers to individuals and families as additional support during the holidays. We connect clients with other community resources to assist with gifts and warm winter clothing during the winter season. Visit the community resources section for contact information about Central United Church's Koats for Kids program and Salvation Army's
Adopt-a-Family program.
Good Food Box
The goal of the Good Food Box is to provide access to fresh and healthy food to families who may not be able to afford such food. The produce will vary each month, as we provide items that are in season. This is to ensure the highest quality at low costs. Each month, boxes will be delivered to host sites in your neighborhoods.
How it Works
The Good Food Box is delivered to The Hope Centre on the third Wednesday of each month.
Large Box $22 – This is a family-sized box that is suitable for three to five family members
Small Box $17 – This single box is designed for singles, students or single parents.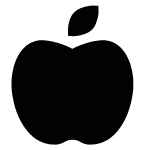 The Canadian Tire Bank Snacks 'n Sneakers Back to School Program provides new sneakers and one week's worth of healthy snacks to registered children in the weeks leading up to the return to school.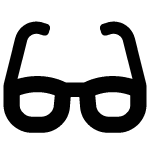 Welland residents who are not on social assistance but have a prescription for eyeglasses can be approved through The Hope Centre to receive a pair of eyeglasses at no cost through this program.
Local volunteers support clients in filing tax returns each tax season. Check back before tax season to book an appointment with a volunteer. In some cases multiple years are able to be completed. Welland residents can receive a clothing voucher for the St Vincent De Paul store that would allow them to get 3 free outfits for each member of their household. Vouchers can be obtained every 3 months. Canada Learning Bond Program
If your child was born in the year 2004 or after and meets the eligible criteria you can receive an education bond from $500 to $2000 for their post secondary education. Both parents must have their social insurance card to apply The Brushed Aside Program can offer a loan of up to $1,000.00 toward certain dental treatments to those who do not have access to benefit coverage. Clients can pay back the loan at a minimum of $10 per month.
Kacey Lynn Fund
Kacey Lynn was a five-year-old girl who battled cancer for four and a half years. Tragically, Kacey Lynn lost her battle and died at McMaster Hospital in June 1988. The financial hardship placed on the family highlighted the need for a program to help cover some of the costs incurred as a result of childhood illnesses.
In 1995 a Trust Fund was established in Kacey-Lynn's name to assist her family and other low-income families in Welland, Port Colborne, and Pelham. This program has expanded and now families with sick or disabled children in all other areas in the Niagara Region can receive assistance.
The Hope Centre administers this fund for the community.
Funds for the program are made possible through local fundraisers held during the year. To qualify to apply for this program families must meet the following criteria:
Families must be low income
Children must be between 0-18 years of age
Costs must not be provided by another agency
Requests must be submitted in writing
If you or someone you know is in need of this kind of assistance or if you wish to donate please call 905-788-0744 for details and assistance.