Julia's Hope Cup
Annual Event organized by Paul & Tina Turner
Julia's Hope Cup is a celebration of the life of Julia Turner and her humanitarian spirit, while raising funds in support of The Hope Centre
Julia's Hope Cup Website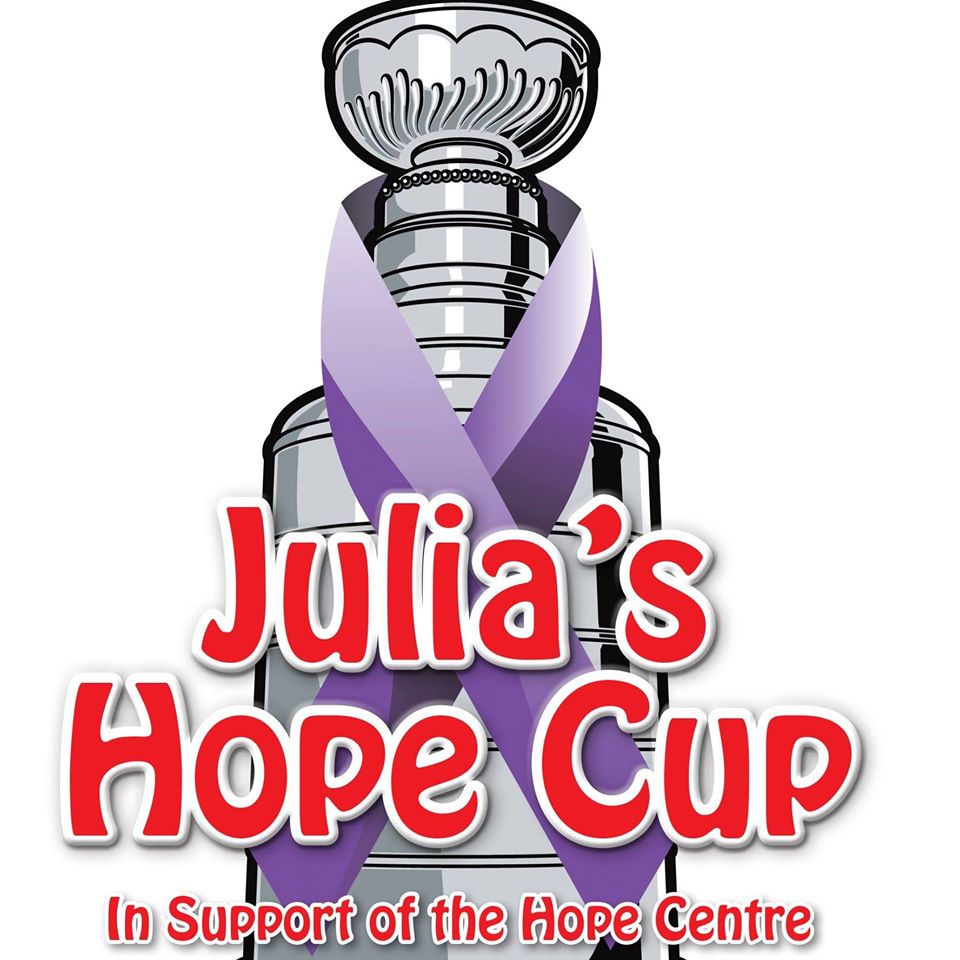 We are pleased to announce that the 13th Annual Julia's Hope Cup will be returning to our traditional annual pond hockey tournament and carnival on Saturday, February 17th, 2024 at Chippawa Park Pond in Welland.
Julia's Hope Cup is a celebration of the life of Julia Turner and her humanitarian spirit, while raising funds in support of The Hope Centre. This family event is free to attend and open to anyone in the Welland community.
Years ago, Paul Turner created the Hope Cup Pond Hockey Tournament to raise money for the Hope Centre. This festival gathered families in the community for classic outdoor Canadian pond hockey with an indoor silent auction and amazing prizes donated by local businesses. The name changed 10 years ago to Julia's Hope Cup after Paul's daughter Julia passed away, to honour the life of Julia and her inspiring spirit.
Life is about quality, not quantity.  Julia Turner proved to be an example of this during her short but wonderful 15 years, in which she was a loving daughter, sister and great friend to many. 
Julia was an active, healthy, teenage girl before being diagnosed with a cancerous brain tumor back in May of 2011.  It only took a couple of months before the tumor took her life on December 23rd, 2011. She was an inspiration to many. Giving of herself in many ways, whether it be volunteering at Harvest Kitchen and the Hope Centre by providing hearty meals to people in the community, or even just helping a friend during a difficult time, Julia was known throughout her school years for her kind-heartedness and selflessness. She always put others before herself and befriended everyone. No matter what, Julia treated everyone as an equal. 
Julia Turner touched so many lives during her short life, and she became a role model for younger and even older students, especially through her compassion towards others.  She was extremely involved with her church, St. Kevin's parish and she also got involved in school clubs such as Fair Trade and Social Climate, all striving for equality.
We celebrate her life at the Julia Turner Hope Cup, which is typically held in February.  Each year, friends and family gather to enjoy hockey games played on the outdoor ice at Chippawa Park. Food and beverages are provided by so many wonderful sponsors and all the proceeds benefit The Hope Centre!